About us
Artists' Canvas with a Rich History
Claessens Artists' Canvas is all about craftsmanship, tradition, a love of art and Flanders' world-famous linen. This has been the case for more than a century now.
It was no coincidence that Victor Claessens, the original force behind Claessens Canvas, settled in Waregem at the beginning of the last century. The Leie (or Lys) river was of crucial importance to the region's flourishing flax industry. For flax to be usable, the fibres must first be separated from the stalks, a process known as retting. The Leie water's low limestone and iron content made the river eminently suitable for this purpose. The Leie was nicknamed 'the Golden River' for the golden-hued flax that could be found along its banks. This metaphorical gold also provided the raw material for Victor's artists' canvas.
Victor soon gained a reputation throughout the art world for his entrepreneurial spirit, his passion for his craft and his extensive network of contacts. Orders were coming in from all over the world. First, they came from Prague and Rotterdam, then other European countries and later, even from as far away as the United States and Asia. Over a century and multiple generations later, Claessens Artists' Canvas still produces its canvas in the same buildings in Waregem.
The premises of Claessens Artists' Canvas were originally surrounded by greenery, though this has since been exchanged for Waregem's vibrant city centre. Even so, the building has remained true to its spirit and continues to reflect its rich history. Authenticity and flawless quality have not failed to attract the notice of the great masters: Pollock, Raveel, Magritte and many others work with Claessens Canvas.
Strong Foundation
To this day, experienced fine artists prefer to work on strong, durable linen, as this structures their brush strokes and lends additional power to their art. Sometimes, however, a different foundation may be more suitable. Select the canvas that is the best fit for your particular project. Need help? Your local dealer will be happy to offer guidance.
Whatever type you select, we always provide perfectly prepared canvas to allow you to create without a care. After all, we know how important the right canvas is to ensure the success of your painting, wall or ceiling cladding.
Craftsmanship, Quality, Care
Claessens Artists' Canvas monitors the entire production process closely throughout, from raw material to finished canvas, assuring you of flawless results. Since the 1970s our production has been primarily mechanical, with respect for the traditional processes taught to us by Victor.
We still make all our coatings according to the same original methods we first used more than a hundred years ago. Because our production is all in house, we have full control over the finishing, so that you can always be sure to receive a quality product. When you choose Claessens Artists' Canvas, you choose boundless possibilities.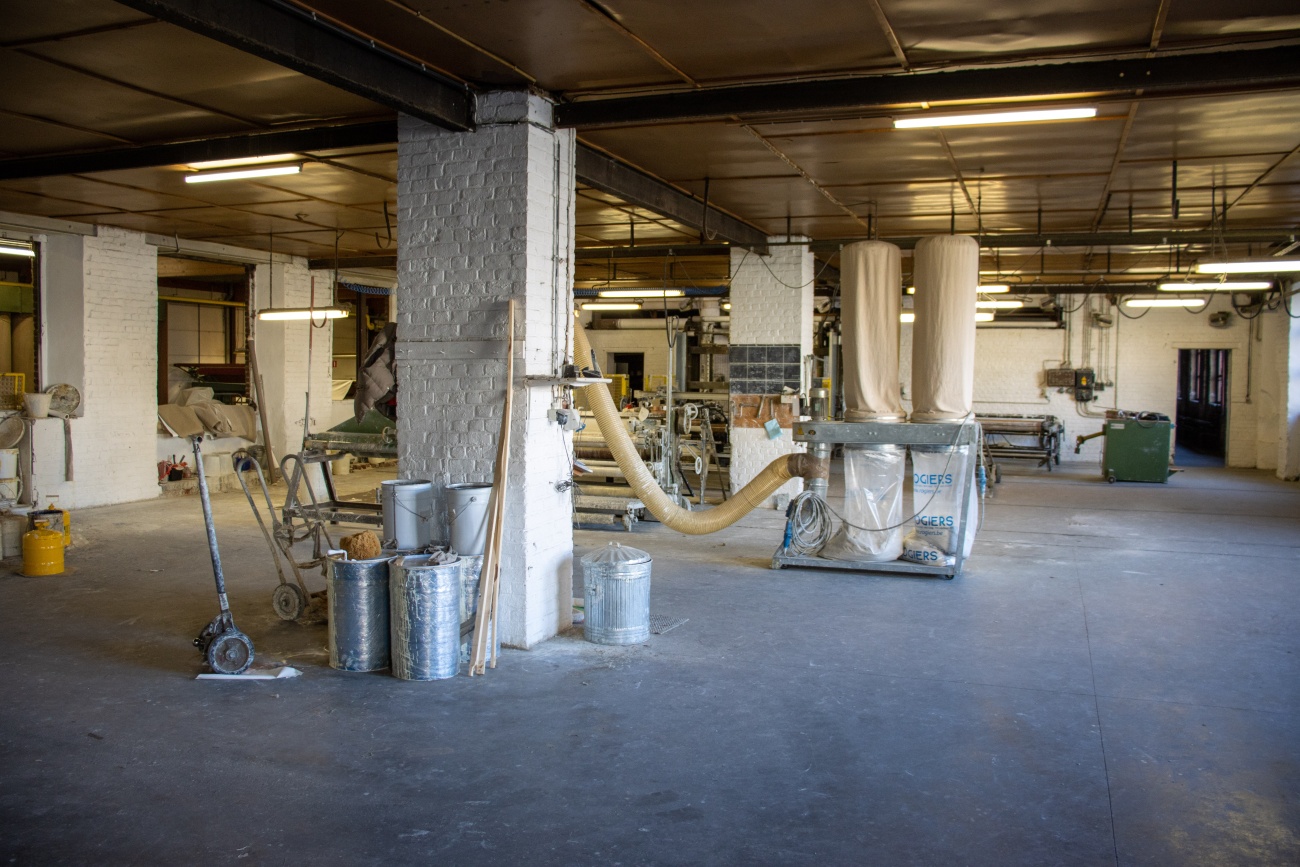 Do you, too, want to experience our craftsmanship and expertise?
Contact your local dealer and try our canvas for yourself. You are also welcome to contact us directly using one of the options below.